HYDERABAD: Members of the Telangana Mathematics Forum have requested the director of government examinations (DGE) to reduce the syllabus for the subject for SSC exams further as students have to prepare all 14 chapters for the final examinations.
They said that although the State Council of Educational Research and Training (SCERT) has reduced the syllabus by 30%, removing a few topics or concepts from chapters, students are worried. When it comes to other subjects, at least two chapters have been completely removed. In Social Studies, six chapters have been removed from this year's syllabus.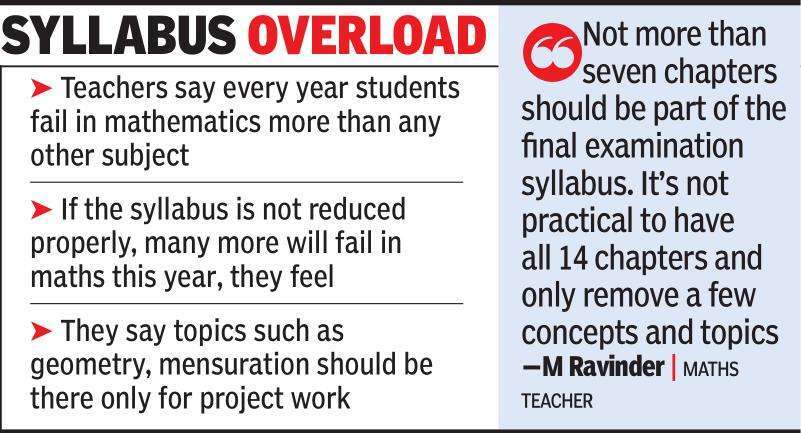 "When we see the syllabus, it looks like students have to study everything. Even model papers uploaded by SCERT on their website gave the same feeling. It would be better if the state reconsiders its decision and removes chapters instead of topics. Doing so will give confidence to students," said P Narendra Swamy, president of the forum.
Some teachers also alleged that the state did not plan the year properly, as the syllabus for the final exam was made public only after the reopening of schools. Students, meanwhile, said that it is not fair to expect them to study everything in three months. "I am worried this year as I barely understood anything in online classes. I don't think I'll be able to cover all 14 chapters," said Lasya Sri, a class 10 student.