For years now Google Photos had become the ultimate place of refuge for those who were worried about the storage capacity on their smartphones. However, that place of refuge is set to change from June 2021. According to an official email sent to all users, Google has announced that any photos uploaded in the Photos app will count towards the 15GB storage space users get with their Google accounts. "Starting June 1, 2021, all new photos and videos backed up in high quality will count toward the free 15 GB of storage that comes with your Google Account or any additional storage you may have purchased, the same way other Google services like Google Drive and Gmail already do," Google said in the email.
There is, however, some good news as the tech giant revealed that any and all photos backed up before June 1, 2021 "are exempt from this change and will not count toward your Google Account storage."
The idea behind the move seems to be to push more people to use its paid. Google One subscription service.
"We don't take this decision lightly and we acknowledge that this is a big shift, so wanted to let you know well in advance and give you resources to help you navigate this change," the company further said in the email announcement.
Google believes that most users will have "years before they need to take action." It has also created a tool that will show that shows how much time you have until you reach your quota. This estimate takes into account how frequently you back up photos, videos and other content to your Google Account.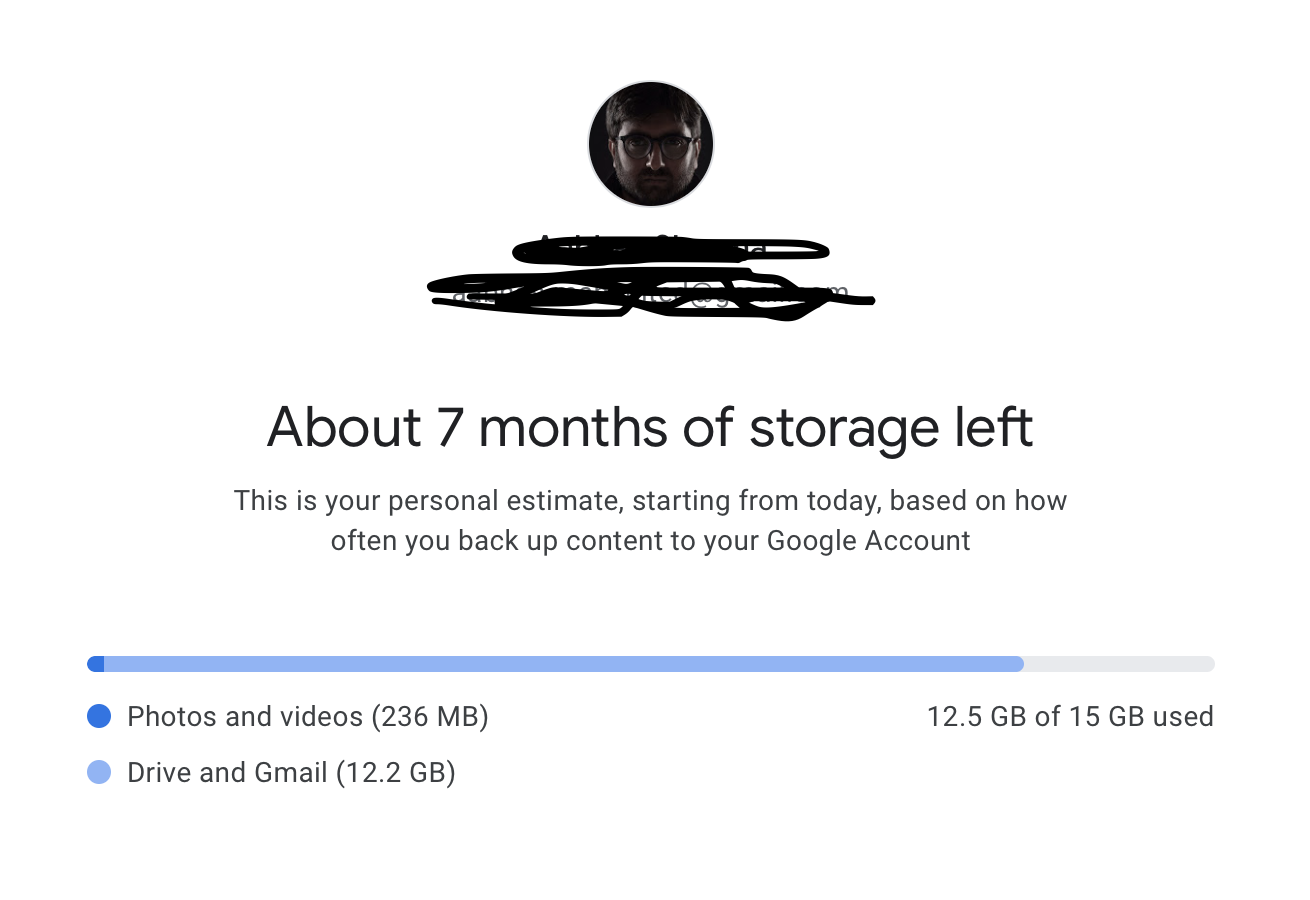 Google has also announced that it will be launching a new storage management tool on June 2021, which will help users easily find and delete dark, blurry, and otherwise unwanted content. Or there's always Google One where you can spend money to get as much as storage as you want depending on how much you pay.