MUMBAI: As all eyes are on Classes IX-XII in schools physically resuming on November 23, education minister Varsha Gaikwad said that picking from the Covid-19 experience, e-learning will continue not just in the near future, but to ensure education remains uninterrupted.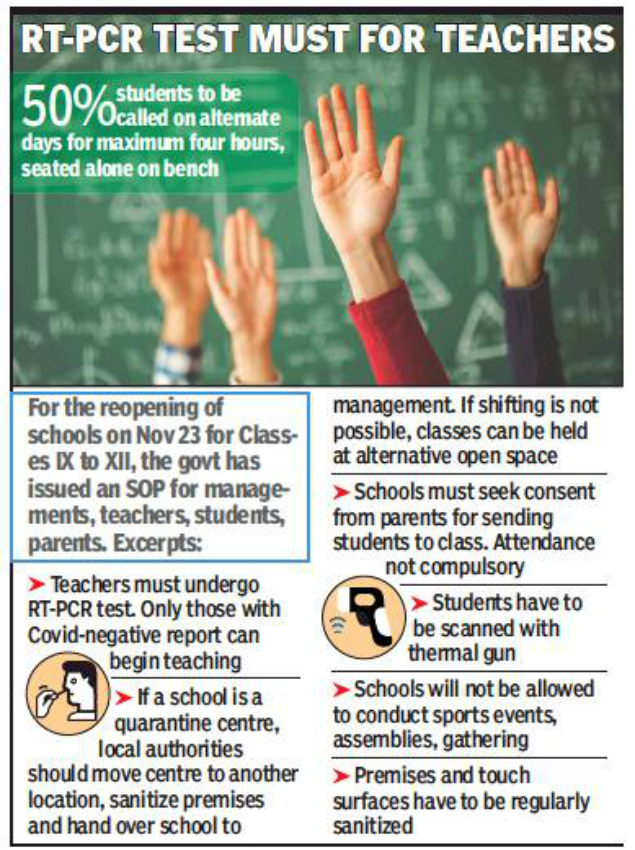 Gaikwad told TOI the education department will prepare digital content and host live sessions even after schools are back to normal. "Over the past few months, we have explored the scope of remote learning and while it has not reached all students, a lot of them are able to at least access asynchronous content. But since that can't be monitored now, teachers will have to work hard to bring all students to a common learning level once schools reopen. However, even post the pandemic, we will work to strengthen the online infrastructure and learning resources. So even if remote learning isn't perfect, it will be available to a child even if he or she cannot attend physical school due to various reasons," she said.
While most city parents are still unwilling to send children to premises, Gaikwad said there was a need to open schools to give students time in the classroom before the board exams. "A lot of students in the rural parts of the state don't have access to online learning and it would become very difficult for them to prepare for the important board years if we don't reopen schools right now. Those who are comfortable learning online can continue to do so," said Gaikwad. The state government's Standard Operating Procedure (SoP) for reopening schools states that online classes must continue for students who don't wish to attend school. "The onus to ensure all norms are followed would be on teachers, parents and students. All stakeholders will have to work together," she said.
The education department is working towards being able to conduct the Class X and XII board examinations in the first week of May without any major changes in the exam format. "It wouldn't be possible to promote Class X and XII students without an examination, so we asked board officials for a timeline to be able to conduct them in a safe manner. We have already reduced the syllabus by 25% and hope to test the students on the same with little or no change to the format," Gaikwad added.